CIBC FIFA WORLD CUP CASE STUDY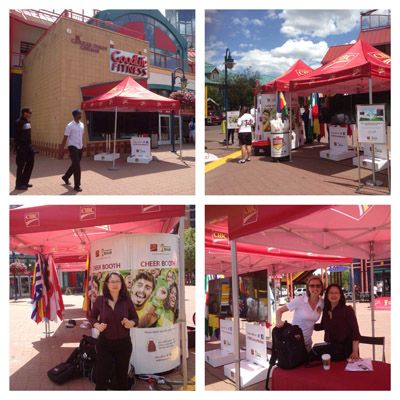 Challenge:
To promote CIBC sponsorship of FIFA World Cup and to educate the public about the benefits of Aventura Infinite credit card. The events took place across Canada in multiple locations. The goal was to engage with maximum amount of event attendees.
Execution:
Carefully selected, high-energy and sporty Brand Ambassadors were chosen for this program. Their job was to attract people to the display and to educate them about CIBC's involvement with FIFA and to initiate the conversation around the Aventura Infinite credit card.
RESULTS:
Direct engagement reached and surpassed quota by 30%. CIBC Manager of , Sport Sponsorships said "the SPP staff were on time, professional and very friendly."
LOCATION:
Vancouver, Toronto, Edmonton, Calgary, Regina and Ottawa.