AMEX HOLT RENFREW CO-BRANDED CARD LAUNCH CASE STUDY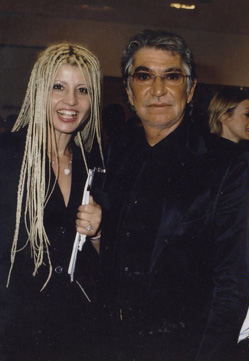 Challenge:
Launching super premium image co-branded credit card in Canada's top fashion department store.
The Holt Renfrew Image Challenge: As Canada's oldest and best known high fashion department store catering to the toniest and highest net wealth individuals in the country, Holt Renfrew was very concerned about the image and presentation of SPP Marketing Services sales reps who were responsible for conducting the launch of the American Express Holt Renfrew card in their locations.
Strategy & Execution:
The first challenge was to find the kind of representatives Holt Renfrew would accept. The second challenge was to make sure these people could sell. Out of the 30 sales reps hired for this launch, 15 came from existing SPP Marketing Services personnel and 15 were actors/models and hosts. SPP Marketing Services worked diligently to provide extensive training to each rep to ensure sales reps could seamlessly fit into the Holt Renfrew environment and that the new recruits could professionally sell the benefits of the co-branded credit card. SPP Marketing Services then worked to a high fashion uniform look and worked directly with Holt Renfrew management and Amex to ensure the presentation, sales approach and uniform were approved.
RESULTS:
Once again careful preparation and attention to detail resulted in a smooth launch, extension of the program and sales volumes that exceeded all expectations.
CLIENT TESTIMONIAL:
"Elen Steinberg, President and CEO of SPP Marketing Services, has been instrumental in delivering new and innovative ideas with respect to product and venue opportunities. Elen's understanding and experience in Direct Sales and the training and selection of her sales associates is evident in her professional approach and strong results focus. Elen's entire team work together to ensure they manage each client's unique needs and achievement of their goals."
Vice President, Customer Relationships Marketing
American Express Canada.