Credit Card, Telecom and Financial Products


WHAT WE DO
Consumer card services
Merchant card services
WHAT WE OFFER
Highly experienced, mature and tech-savvy sales force
Established management infrastructure
Full location sourcing and
leasing services
Customized sales training
based on your needs
Comprehensive quality control department
WHERE
Airports
Retail Venues
Trade & Consumer Shows
Fairs, Festivals
Special Events
Door to Door
RESULTS
30 years of experience
Over 5 million new credit card enrollments for CIBC, TD, RBC, Scotiabank, Amex and BMO. 
2500 +corporate events including national programs for Holt Renfrew, Shoppers Drug Mart, Tim Hortons, Cineplex, Rexall and Giant Tiger.
"SPP Marketing Services has been committed to sales training; their excellent organizational structure and their follow up procedures have been instrumental in delivery performance results that have exceeded our expectations. From signage to booth design, sales scripting and selling professionalism; their immediate responsiveness to our needs and their proactive approach to quality demonstrates true dedication to the success of our program.
Their enthusiasm, dedication and integrity are a few of the reasons that SPP Marketing Services has emerged as an important partner for Scotiabank's Intercept program."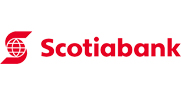 T.Z. – Senior Manager Alternate Channel