5 Million+ New Credit Card Customers

Credit Card, Telecom and Financial Products

WHAT WE DO
Client engagement and/or acquisition. 
WHAT WE OFFER
Dynamic, customer focused brand ambassadors
Highly experienced, mature and tech-savvy sales force
Established management infrastructure
Full location sourcing and
leasing services
Customized sales training
based on your needs
Comprehensive quality control department
WHERE
Airports
Retail Venues
Trade & Consumer Shows
Fairs, Festivals
Special Events
Door to Door
RESULTS
30 years of experience
Over 5 million new credit card enrollments for CIBC, TD, RBC, Scotiabank, Amex and BMO. 
2500 +corporate events including national programs for Holt Renfrew, Shoppers Drug Mart, Tim Hortons, Cineplex, Rexall and Giant Tiger.
"SPP Marketing Services has been committed to sales training; their excellent organizational structure and their follow up procedures have been instrumental in delivery performance results that have exceeded our expectations. From signage to booth design, sales scripting and selling professionalism; their immediate responsiveness to our needs and their proactive approach to quality demonstrates true dedication to the success of our program.
Their enthusiasm, dedication and integrity are a few of the reasons that SPP Marketing Services has emerged as an important partner for Scotiabank's Intercept program."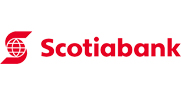 T.Z. – Senior Manager Alternate Channel
WHAT WE DO
Provide full service, kiosk based new customer engagement and sales acquisition programs. SPP created the first permanent manned kiosk sales program in Canadian airports in 1998 for our telecom and credit card clients and continue to be the leaders in this field.
Since then we have promoted and executed face to face experiential campaigns and acquisition initiatives for over 150 major travel co-branded credit cards in Canada- enrolling over 5 million people for clients such as : CIBC, RBC, TD, Scotiabank, Amex, BMO and other clients.
WHAT WE OFFER
Location sourcing and leasing, government clearances for security purposes, customized sales training, highly experienced sales team and management infrastructure.
Our employees are selected based on their education, maturity, tech proficiency and customer service skills. Once selected, they undergo rigorous product knowledge training and training on airport-based conduct.
WHERE
RESULTS
We have the expertise you need to operate in North American airports. From leasing and licensing to employee pass approval and clearances – you can trust SPP for all your Airport based sales needs.
Our 30 years of experience, proven track record and specialty Airport based expertise will guarantee your program's success.
"SPP Marketing Services has been staffing and managing manned intercept marketing programs at the Toronto Pearson International Airport since 1995. SPP Marketing Services have a license to operate within the Greater Toronto Airports Authority and have experience with the logistical and operational requirements. We would not hesitate to recommend their services to any company looking to conduct face to face marketing campaigns at the airport."

S.P. Advertising and Partnerships Director